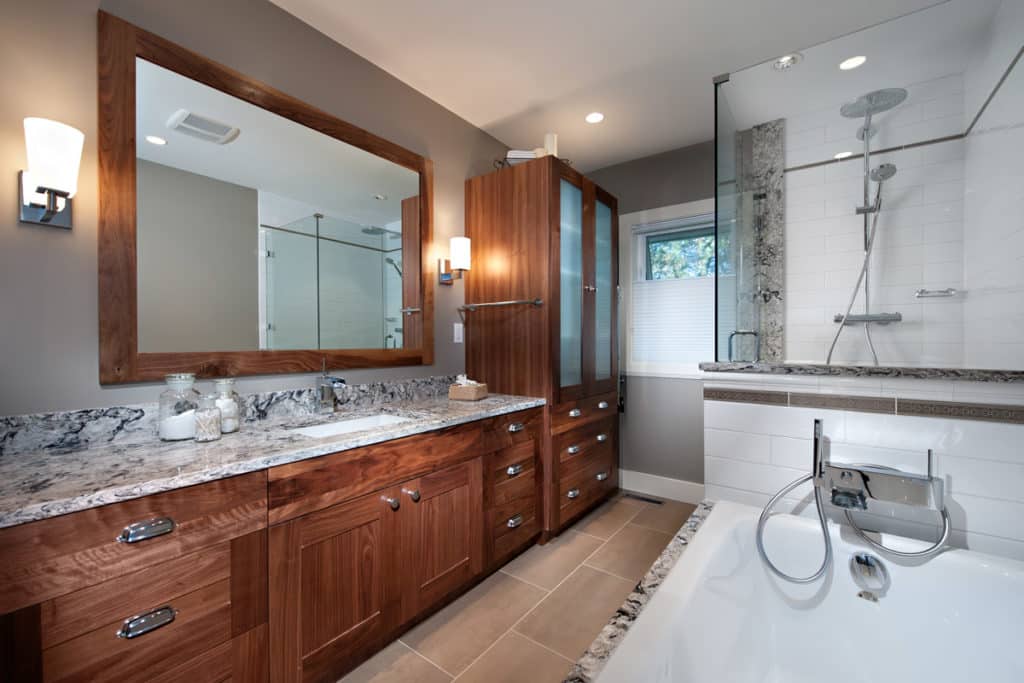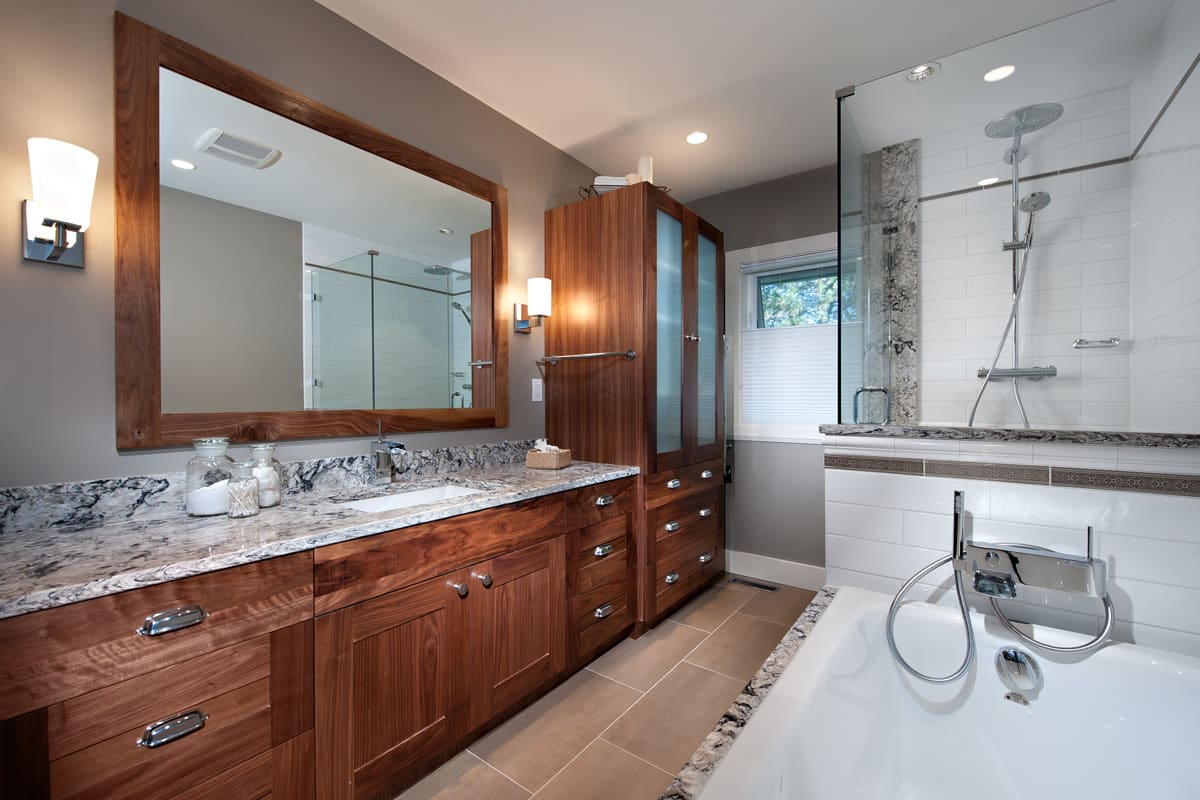 Bathrooms are perhaps the most important and used rooms in your home. Of course,
bathrooms need to be functional, but they can also provide a wide range of personalized details
that fit your needs and your style. From heated floors and double sinks to ceiling-mounted rain
showers and so much more, your bathroom can become the place you seek out to wash away
the stresses of a busy day. At Shakespeare Homes, we want your bathroom to check all the
boxes, from functionality to style. If you're thinking of embarking on a bathroom renovation in
the North or West of Vancouver, we can help bring your vision into reality.
We Offer Thorough In-Home Consultations
Our first step is to find out what you want. You may already be clear about your vision or you
may like our help to work out the details. By seeing your space in person, we can marry your
vision with reality, take measurements, and discuss budget so that the final product is exactly
what you expect. We have decades of experience in home transformation and we bring this
accumulated wisdom to every project we work on.
We Have an Amazing Team
Working with only the best people in our industry, we coordinate and supervise all our hand-
picked tradespeople. Knowing that we have a team that you can count on provides you peace
of mind, as your project is efficiently managed and in the best of hands. Our team of specialists
will take care of everything for your bathroom renovation—planning, sourcing bathroom
fittings, bathroom building, plumbing, electrical, GIB stopping, painting, and tiling.
Quality is Important to us
As with our team of tradespeople, we also value high-quality products. High-quality materials
are more resilient and last longer, meaning their longevity will save you future time and money.
We also consider energy efficiency and environmental concerns. We want your bathroom to
offer you impeccable design as well as contribute to the well-being of the planet. In addition,
reducing material, energy, and water waste can lower your bills.
If your bathroom is in need of an overhaul, schedule an in-home consultation with us at
Shakespeare Homes. When it comes to bathroom renovations in North Vancouver and West Vancouver, we'll guide you from your initial inspiration to the final transformation.
Contact Shakespeare Homes
Call us at 604 988 2280 or send us a message on our contact page.