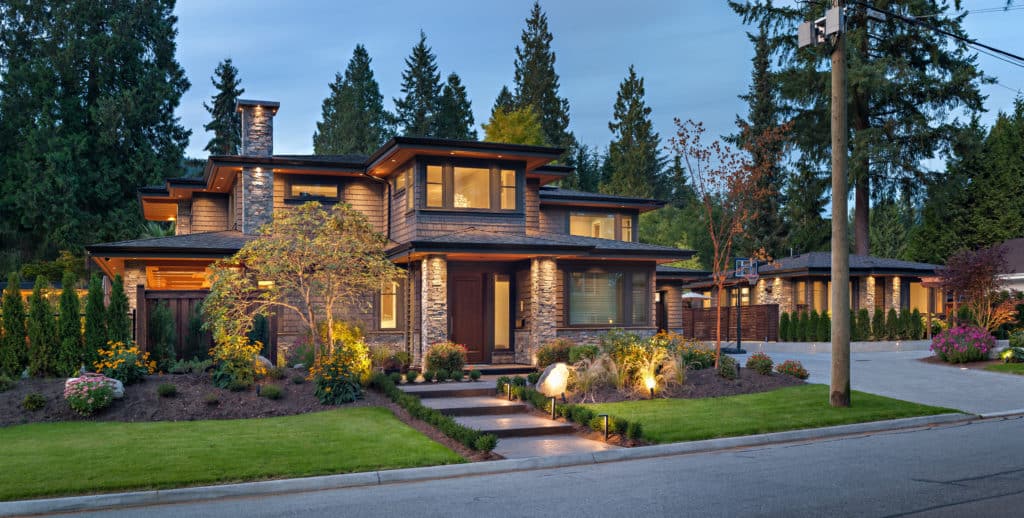 Look no further than Shakespeare Homes & Renovations! An award-winning home and renovation company in North Vancouver, we specialize in high-quality home renovations and new home construction on the North Shore and in nearby areas of Vancouver. Our services include custom builds, whole home renovations, adding rooms or entire floors, kitchen renovations, bathroom renovations, decks, built-in furnishings, lighting, residential building maintenance, and repair services. No matter the project or service you desire, read on to find out what we at Shakespeare Homes can offer you.
Responsible sustainability practices with home renovation in North Vancouver homes
With every build, we are committed to lowering our footprint by using natural resources approved by Canada's Energy Star & Built Green standards and materials. Good for the planet and good for your pocketbook.
Complete project management and site supervision
No matter your vision, our project managers are dedicated to making a challenging process easier by handling even the smallest of details, leaving you with peace of mind and nothing to worry about. With our experienced on-site supervisors, we also follow the project from start to finish so that you don't have to.
Design, budgeting, planning, and construction consultation
At Shakespeare Homes, we are proud to offer one-on-one consultations with an experienced home construction expert, allowing you to ask bounce ideas, ask questions, and voice concerns in advance of any demolition or construction. By taking you through each aspect of your project, we can work with you to determine the scope of the work, match it to your budget, and plan the details of how to move through to completion.
Permit and approval process
Because these processes can be a significant source of frustration, we take care of permitting and approvals so that you don't have to. With us, you can trust that we have jumped through all the legal hoops necessary for your project to be aboveboard.
Structural framing, finishing carpentry, and all specialty trades
In keeping with our commitment to make things easier for you, we deal with all the framing, carpentry, and trades such as electrical, plumbing, landscaping, and painting. We hire only the best of the best and manage everyone and everything for you.
Materials acquisition and supplier negotiations
We've been in the business for a long time, so we know of the best and most affordable suppliers for all the materials needed for your project. And because we order from these suppliers all the time, you will benefit from the best prices on the market.
So, whether you're in the market for a whole home build, renovation, or just require some building maintenance or repair services, Shakespeare Homes is the home renovation company in North Vancouver to call. Contact us today for your one-on-one consultation and discover how we will go above and beyond to meet your home renovation or maintenance needs.
Learn more about Shakespeare Homes
Speak to Shakespeare Homes for more details.