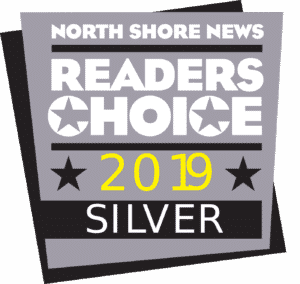 Our homes are likely to be the largest investments that we make in our lifetimes. That applies financially, but sometimes also emotionally. Some may find the perfect dream home, move in, and live there for years or decades in complete contentment. Other times, we might find a home that needs a bit of fixing up, but which has tremendous potential. In still other cases, we might design and build our own dream home, detailing and carefully defining every aspect from doors and floors to windows and lighting with our multi award winning general contractor North Vancouver team.
The latter situations can be very rewarding. Building or renovating to match your vision means that your home will have the look and functionality that is important to you; it will become a reflection of your desires. To accomplish this will require the help of a general contractor that can work with you and understand precisely what you are hoping to achieve. Entrusting someone with your home can be a bit intimidating, so it is worth taking the time to find the right fit for you.
A general contractor will serve as a coordinator of the whole process and will work with you through the entire project, from conception to completion. They will oversee the entire project in order to bring your vision to life, but what exactly does that involve?
Typically, a general contractor will perform the following duties:
• Provide the necessary materials for the project
• Supply the labour needed to complete the work
• Provide their own equipment and tools
• Oversee the quality of the work
• Enforce the timeline to ensure the work is completed on schedule
• Monitor payments and the flow of cash
• Keep and maintain accurate records pertaining to the project
• Ensure that all safety measures are adhered to
When looking for a general contractor, it is important to ensure that they are qualified, experienced, and possessing a good reputation. Some questions you might want to ask are whether they have references you can contact, how long they have been in business, whether they are licensed and insured, and whether they have ever had any complaints against them.
Additionally, don't overlook your gut instincts; if something feels wrong, there may be something that is not quite right. For all your projects in North Vancouver, Shakespeare Homes and Renovations is ready to help you create your perfect home. Whether you are undertaking a renovation on your kitchen or bathroom, adding one or more rooms, adding a deck, or creating built-in furnishings, Shakespeare homes will be with you through the entire process.
Learn more about our home custom home builder and home builder services, we are the one-stop bathroom renovation specialists too!
A kitchen renovation can be a huge undertaking. View our portfolio of North Vancouver renovations! Contact us at Shakespeare Homes for a consultation on your home renovation North Vancouver!
Trust those with the knowledge and experience to help you beautify your home by adding greater comfort, livability, and value, using sustainable practices and following Energy Star and Built Green standards.