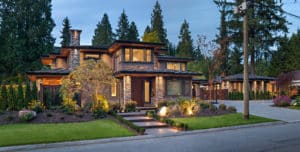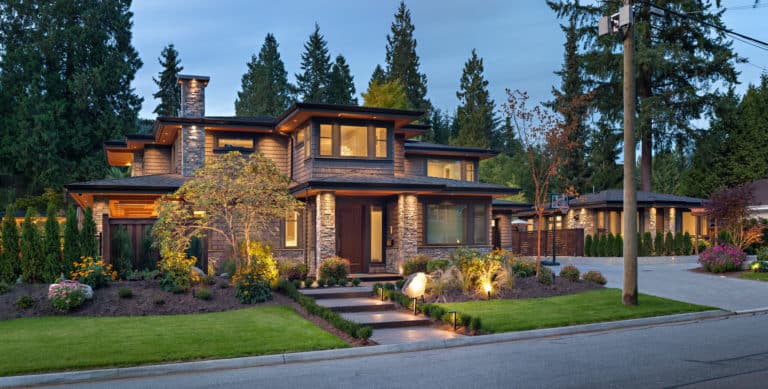 There's no place like home. Home is where the heart is. A man's home is his castle. These expressions have been with us for generations, and with good reason. What place is more important to us than our home? This is where we seek refuge from the outside world, where we come to relax, where we raise our children, and more.
While each home is made unique by those who live there, it can be hard to stand out when every home on a block follows one or two different styles. If you want to truly have your own unique home, that is when you contact your North Vancouver custom home builders, Shakespeare homes!
Home renovations are a popular means of bringing your home closer to the vision you have in your head of a dream house. They can be a great way to update your home, increase the value, improve efficiency and more. But while renovating is a fantastic step towards your dream home, imagine living in your own custom-built home in North Vancouver.
Today's homes benefit from new technologies and ideas in construction. Create a custom home with current yet classic design elements that enhance your environment and comfort, while providing other benefits such as:
• Functionality. A custom home is literally built for you. Rather than having to work with a layout or floor plan that doesn't meet your needs and desires, your custom home can be adapted to your lifestyle.
• Quality of Materials. Buying a pre-existing home, you have no control over the quality of building materials. Were corners cut during construction? Does the quality vary in different parts of the home? Working with a custom home builder, you know what's going into your home and can ensure that the best brands and products available for your budget are being used. On the topic of budget…
• Budget Flexibility. It is often assumed that building a home is fantastically expensive, but in truth, you have flexibility with your budget. The materials used and special features incorporated offer a variety of price points, providing you the opportunity to tweak and adjust plans to meet your budget. At Shakespeare Homes, we work with you to ensure that your budget is maximized, giving you the greatest value possible for your money.• Personality! Your home is an extension of you and your family. Building a home, in particular, suggests that you will be living there long-term. Building your custom home means that it will reflect your personality and lifestyle. Do you enjoy being outdoors as much as possible? Maybe a terrace is in order so that you can enjoy your morning coffee while watching the sun rise. Or maybe you want as much natural light as possible. Your custom home is your home.
Virtually everyone has an image that comes to mind when they think of home, and while the people within the walls are the most important aspect of that, the comfort, design, and functionality of your house are also a major factor. When looking for a North Vancouver custom home builder, remember that Shakespeare Homes is here to help build your dreams.
Learn more about our home builder and general contractor services. A kitchen renovation can be a huge undertaking so speak to us about your plans. We are one-stop bathroom renovation specialists! View our portfolio of North Vancouver renovations!
Contact us at Shakespeare Homes for a consultation on your home renovation North Vancouver! View our North Vancouver home builder portfolio! North Vancouver Home renovations information is ready to help you make your project decisions. 
We are a Certified & Award Winning Home renovation company!