Home renovations are always a popular project, whether to update an older home, to improve functionality, or simply to change the aesthetic of your house. A large or otherwise significant renovation might be a major expense that pushes your budget to the limit, so you will want to get the most out of your money. If you have multiple updates or changes that you want to make, this raises the question of what is the best investment for your North Vancouver home? Learn which renovation is the best investment through the reasons below for you.
Curb Appeal and Appearances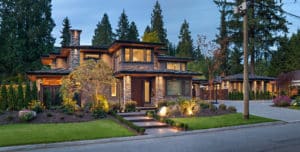 It may be that your home is already quite functional and perfectly comfortable, but you want to make a change aesthetically. For this kind of renovation, you can expect surprisingly large changes with relatively small expenses. Some of the simple and inexpensive updates to the outside of your home include:
• Painting. Whether you paint your home's entire exterior, or simply put a new coat on the door, painting is a quick and easy way to revitalize your home's curb appeal.
• Updating outdoor lighting. Another simple and inexpensive change that can add elegance to your home.
• Decorative gates or fencing. Decorative fencing will not only provide privacy, but also offer a touch of class.
• Walkway. Much like the decorative fencing, a beautiful walkway can add to the visual appeal of your home, while also keeping your lawn from being trampled.
Functionality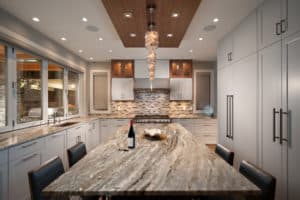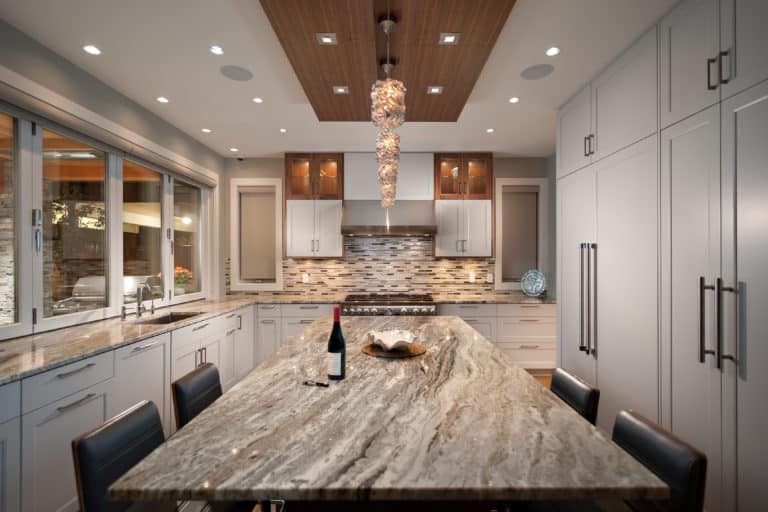 Renovations are often about making the home more functional. If your home does not quite meet all your needs, renovations can help. Some examples:
• Greater storage. For many, storage can be an issue. Perhaps your kitchen does not have enough cupboard space. Maybe your closets are too small. Whatever the case, increasing your storage space can help to make your home more livable by getting clutter out of the way. If you are an enthusiastic cook, perhaps an extra-large pantry would be right up your alley.
• Energy efficiency. If you wish to make your home more energy efficient, there are several ways to go about it. Changing your lighting and your windows are obvious upgrades but changing your water heater and your appliances can have a considerable effect as well.
This sort of update to your home will pay for itself over time, and for the environmentally conscious, it can give some peace of mind to know
that you are reducing your carbon footprint.
Other remodels. Adding an extra bathroom or updating an existing one with newer functions can also improve the functionality of your home. Pretty much anything that makes your life easier could be considered a worthwhile project.
Resale Value
A very popular reason for renovating is to update your home for resale. Any of the above projects can be useful for increasing the value of your home, but if your goal is to maximize your return on investment (ROI), then you will want to know which projects can earn you the
most.
• Painting. As mentioned above, painting is an easy way to renovate and update your home, and few things can match the ROI of professionally done painting. A good paint job makes old homes look new.
• Countertops. Kitchen renovations can easily get out of hand, but a smaller renovation such as replacing countertops makes for a great return on investment. Quality stone, like granite or quartz, should be easily affordable, but add greatly to the value of your kitchen.
• Bathrooms. People often think of kitchens, living rooms, or maybe bedrooms when contemplating a renovation, but taking a small space like a bathroom and making it luxurious can have a significant impact on the resale price of your home.
• Flooring. Your floors take a lot of wear and tear, especially if you have children or pets. Even expensive hardwood floors can look bad if gaps are forming between planks, or if they are starting to lift. Conversely, a relatively inexpensive change to your floors can look great if done right. Carpets can also look old and worn after a time, and potential buyers tend to see carpets and think of the effort or cost of cleaning them.
Ultimately, the best investment for your renovation is going to depend on your needs, but there are a few things to keep in mind:
• Invest in something modern that can hold its value over time. This is especially true in high-traffic areas. Renovate with an eye toward the future. Contemporary, neutral choices are best.
• Think of life-expectancy. Some remodels are not exactly glamorous, but offer savings for years to come. These might include new roofing, a new furnace, or new windows as suggested above.
• Don't forget about the cheaper jobs. If you are looking for a good return on investment, painting can offer an ROI of up to 165%. Smaller, less-expensive jobs can have a huge cumulative effect.
• Seek out professional help. While there are some jobs that you can do yourself, seeking out qualified professionals to handle your renovation is an investment that pays off, no matter what project you choose.
Learn more about our home builder and general contractor services. A kitchen renovation can be a huge undertaking so speak to us about your plans. We are one-stop bathroom renovation specialists! View our portfolio of North Vancouver renovations!
Contact us at Shakespeare Homes for a consultation on your home renovation North Vancouver! View our North Vancouver home builder portfolio! We are ready for North Vancouver Home renovations with home construction information to help you make your project decisions.
We Are A Certified & Award Winning Home renovation company!