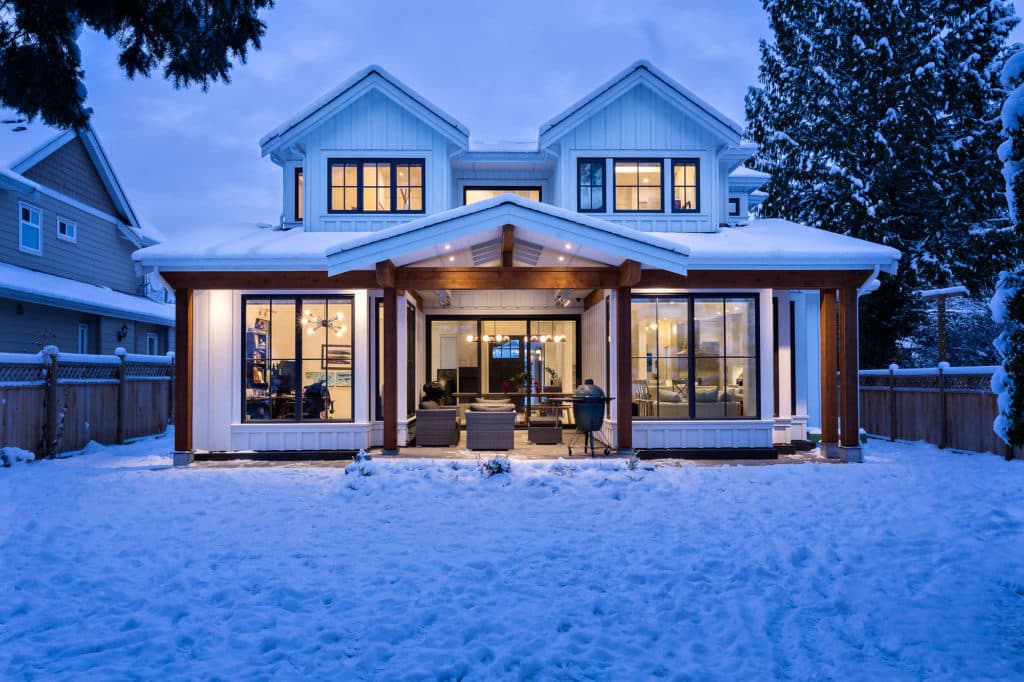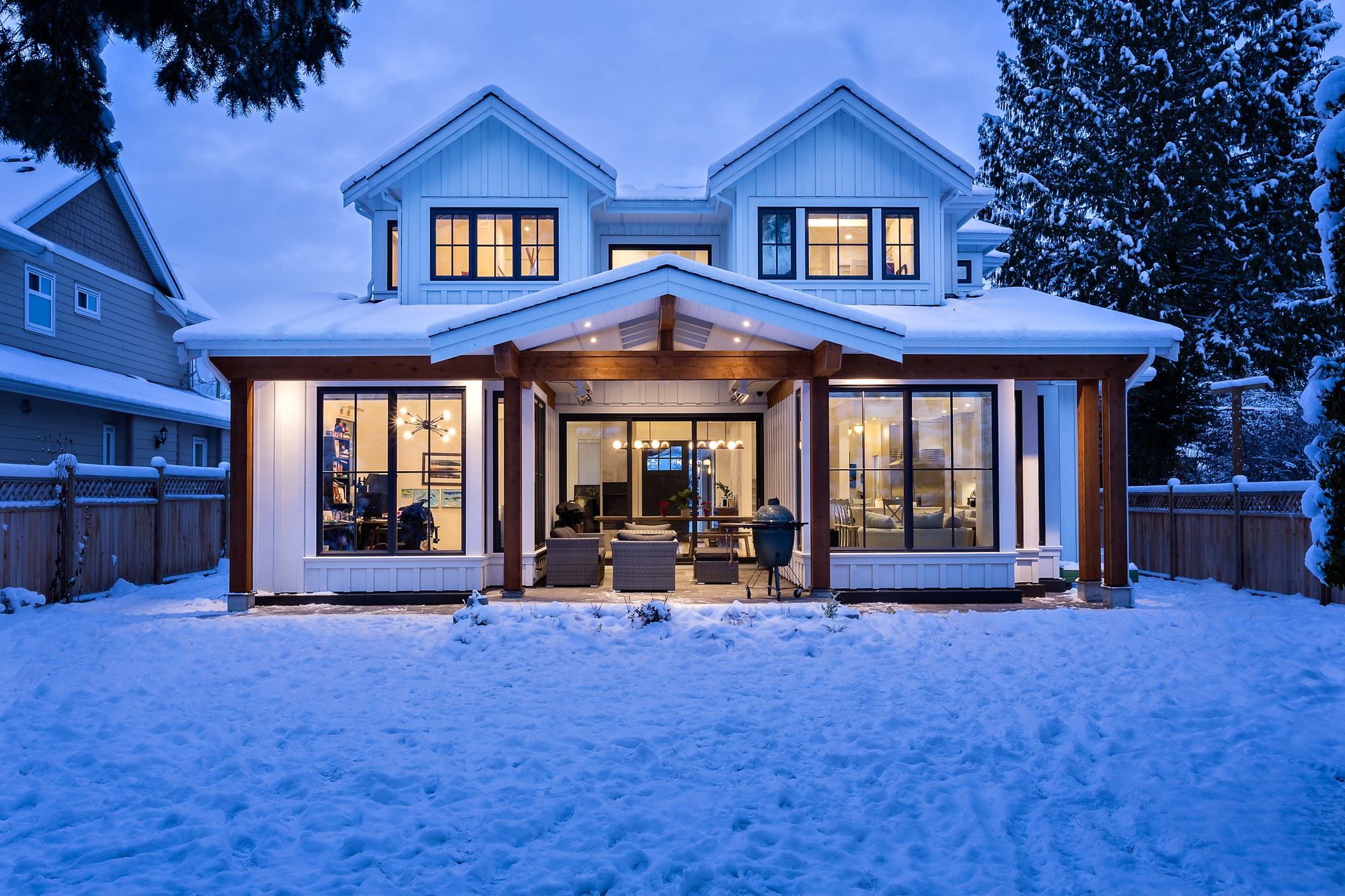 If you are considering a home renovation, is winter a good time to do it?
Most renovations occur during the summer, but does that mean winter is a poor choice for having work done on your home? Not at all. In fact, there are some advantages that come with wintertime renovations.
Less Competition
During the summer months, many contractors can become exceptionally busy. You may want to schedule your renovation to coincide with time off from work, holidays, or some other convenient time. Unfortunately, you will be competing with a variety of others with similar ideas. Seeking a contractor in winter means less competition.
While contracting companies will never intentionally take on more work than they can handle, if they find themselves with an extremely challenging schedule, there is the possibility of delays, or work that is done a little too quickly to maintain the necessary level of care and attention. Having work done in winter may result in a more conscientious approach to the work. It might even result in the work being done faster than anticipated since the contractors have fewer projects to work on.
Your contractor may also have more time to spend with you planning and designing your project.
Avoiding the Spring Price Increase
Things may become more expensive in the spring when lumber products, windows, and cabinet lines tend to experience price increases. During the winter, some manufacturers implement special offers to reduce their inventory. You may be able to find close-out prices on appliances and certain materials.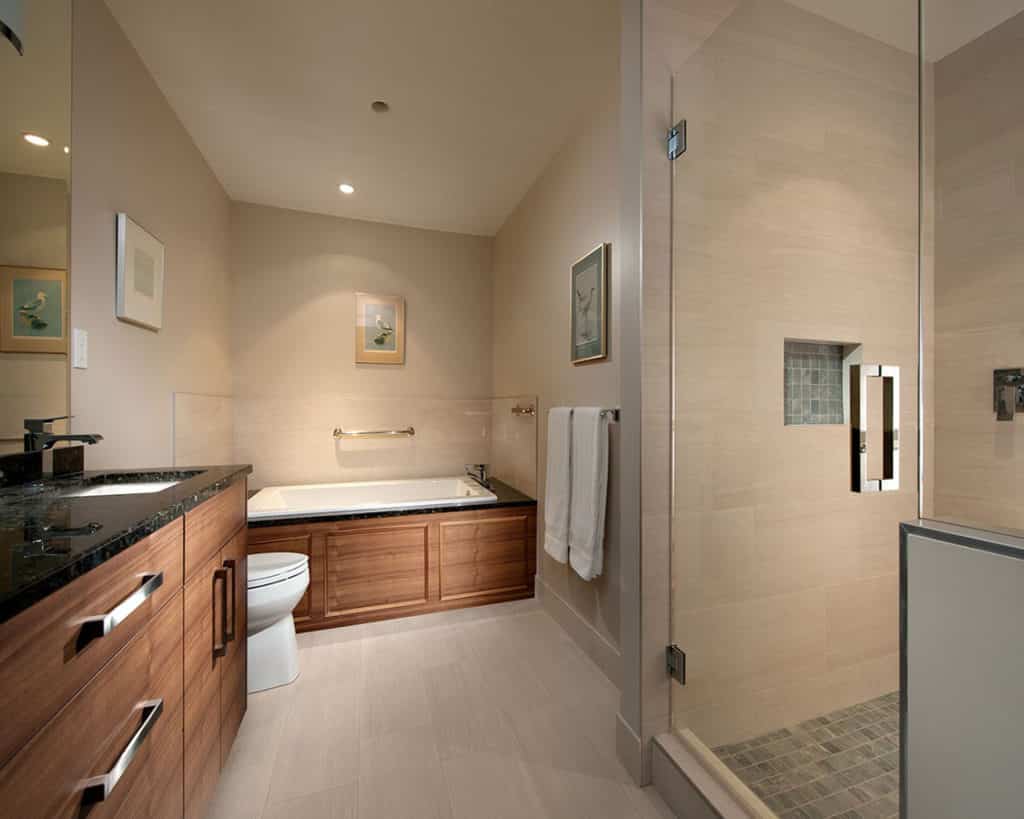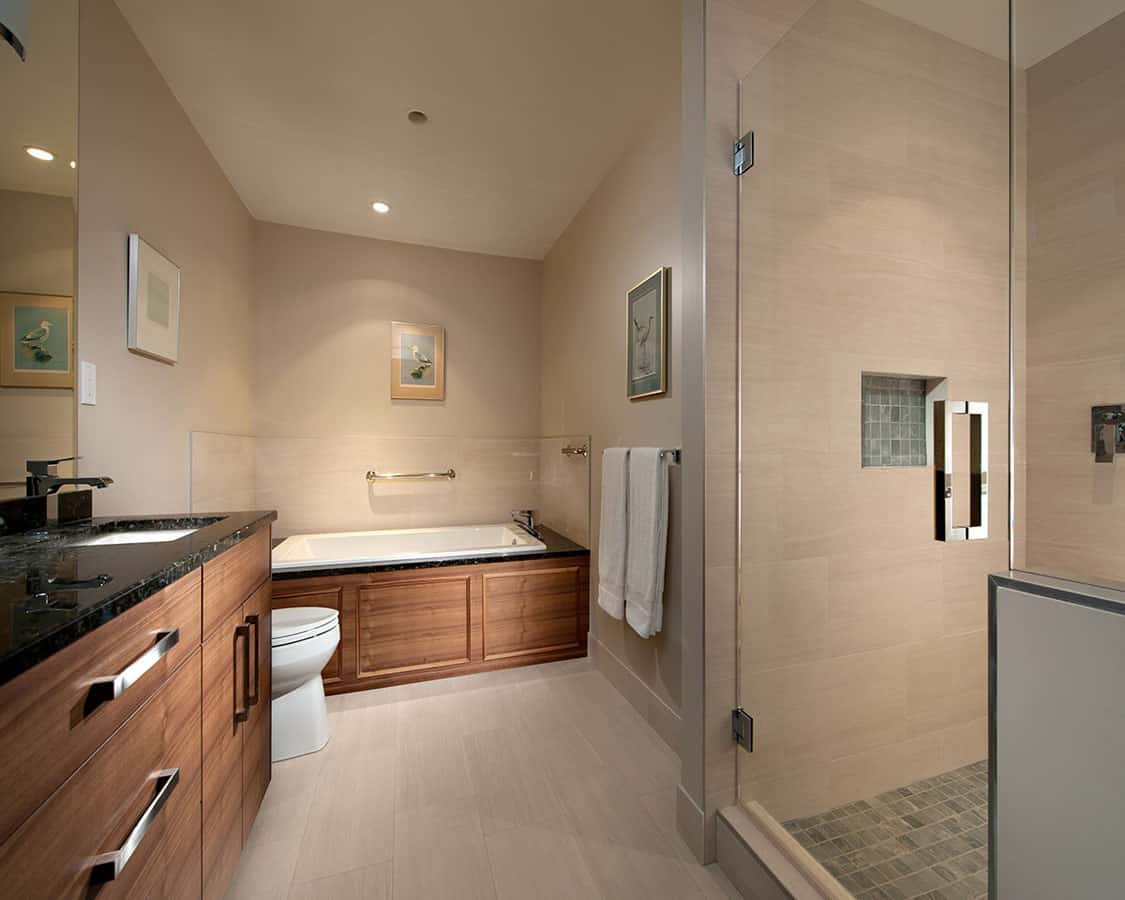 Interior Renovations
Winter can be a great opportunity to start a renovation or remodelling on the inside of your home. On average, a powder room or small bathroom renovation can be completed in less than four weeks.
Obtaining Permits
A small advantage, but still worth noting, is that government agencies tend to be less busy in winter, which might make it easier and quicker to obtain the necessary permits for your renovation.
Leaving the Old to Return to the New
As mentioned above, some will try to arrange to have work done during their vacation. If you plan to be away for an extended period in the winter, this provides a perfect opportunity to have work done. You will avoid the noise and disruption caused by a significant remodel and return to find your home transformed.
Clean Up
Many homeowners will wait until spring, concerned that dust and fumes will be an issue at a time when they don't want to leave windows open. This is not really an issue, however, as current technologies and clean-up methods negate these issues. Plastic zip doors, negative pressure fans, and adequately sealing the heat ducts with filters means there's no need to be concerned about inhaling anything harmful.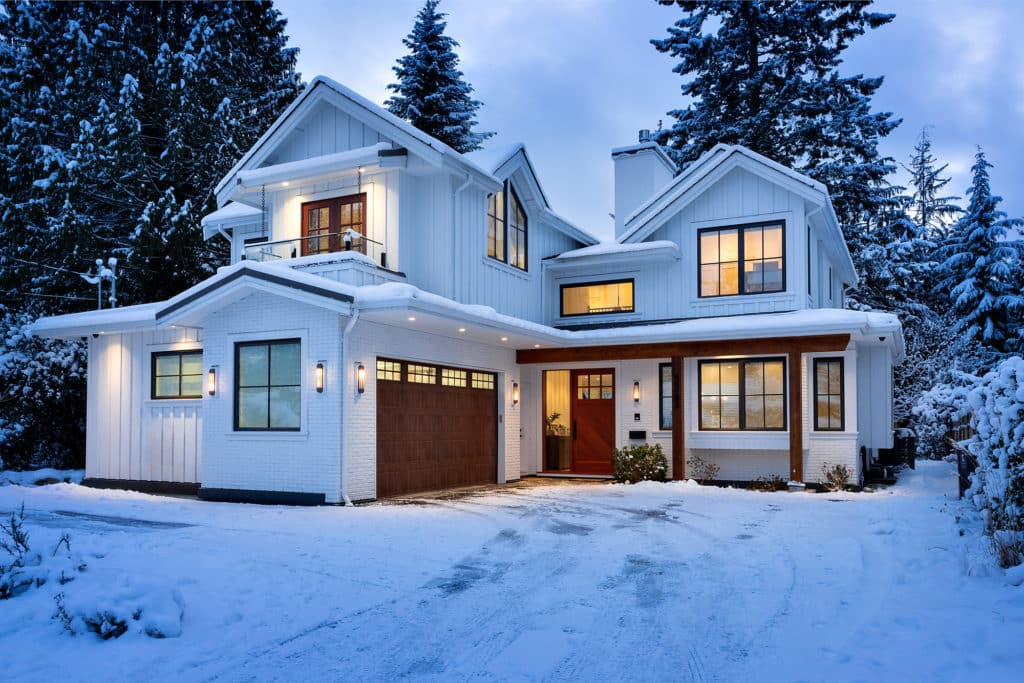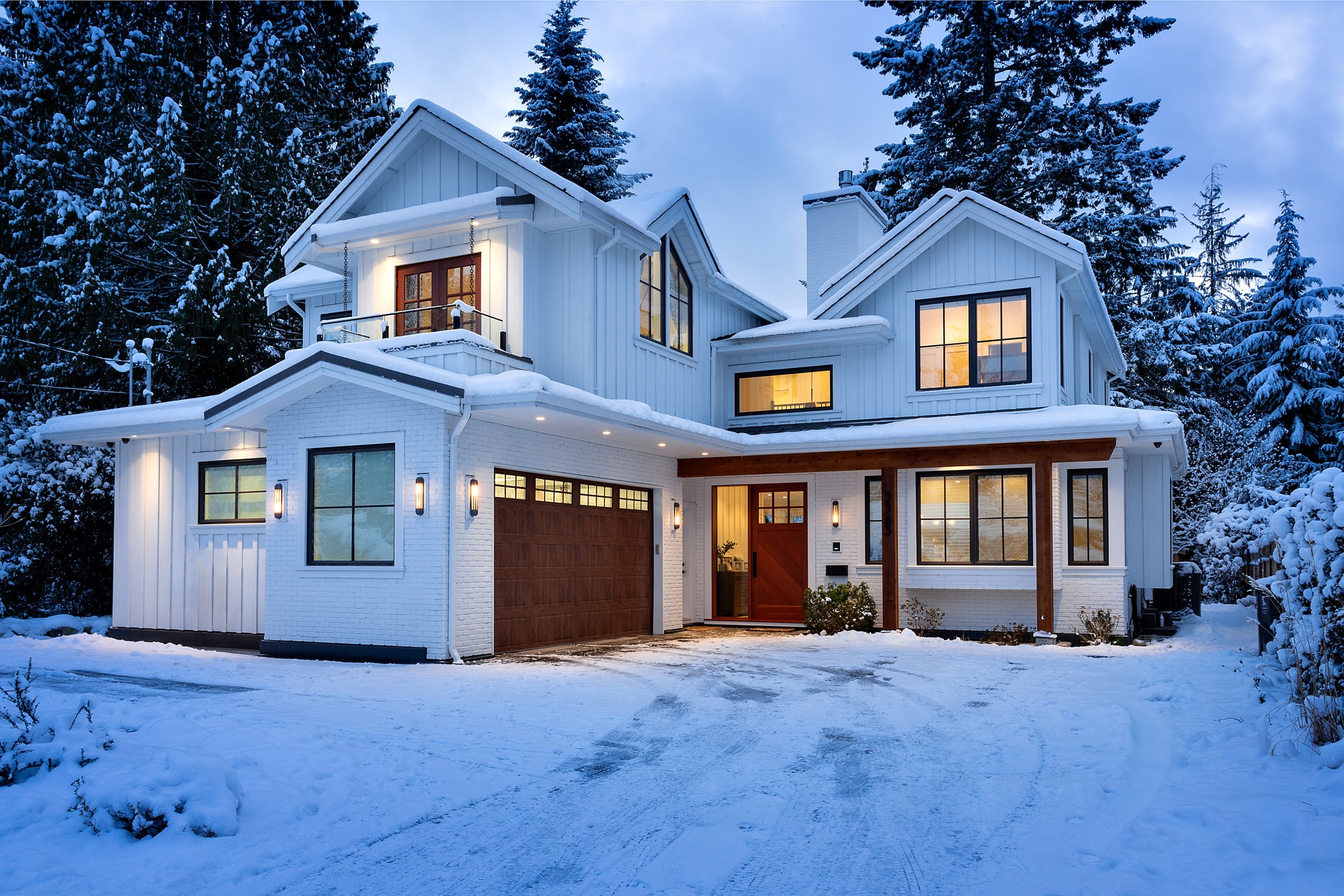 Outside Projects
While some projects are obviously not practical during the winter months, there are some that will benefit from the cold weather. Decks, for example, can be worked on in winter, and working with hard ground instead of mud in the spring can help with your deck's foundation. Additionally, there is likely to be less damage to grass and other landscaping caused by machinery.
Renovating your home doesn't need to be put on hold during winter months. As your construction company in North Vancouver, we are happy to help you with all your projects big or small at any time of the year. 
If you are considering a home renovation this winter and would like some more information, give Shakespeare Homes a call today at 604-988-2280 or contact us here for your in-home consultation. This way you can get started on the renovation that will transform your place into the home you've always wanted.