Home Renovation Cost 2022
Renovating your home is a fun and exciting project, but do big plans require a big budget? Are there ways to save money, or will you have to adjust things if you discover the cost is higher than anticipated? How much should it cost to renovate a home in 2022?
According to a home renovation poll conducted by the CIBC, 49% of Canadians planned home renovations in 2019 and budgeted an average of $10,211. Among those who completed their renovations, 39% went over budget. Is it because they could not budget correctly? Perhaps that is part of it, but there is also the fact that renovations can sometimes go out of control.
The expected cost can vary a great deal depending on what you choose to renovate and the size of the project. Timing may also be a factor with some materials, such as wood and timber rising in price. As demand grows, the prices may continue their upward trajectory.
What to Renovate?
You may have a number of renovations that you would like to do in your home, but where do you start? We all want our homes to be comfortable and attractive, but which part of your home should be first on your list?
The logical choice may seem to be the room most in need of updating, but if that room is seldom used, you may be best to focus on either those that are most used or those that would add the most value to your property. If you are considering your return on investment (ROI), a bathroom should normally see an ROI of 75% to 100%, whereas adding a skylight may only provide 25% or less.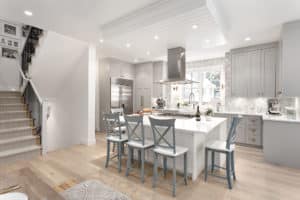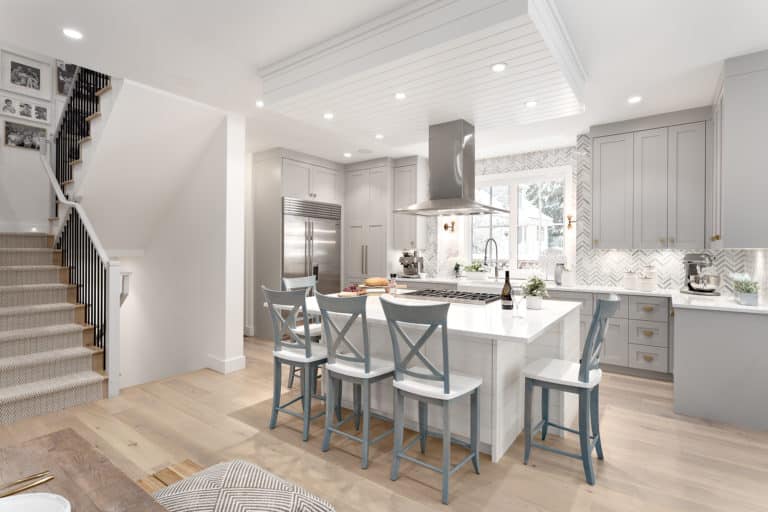 What Can Influence the cost?
When you calculate the cost to renovate your home, your budget can be affected by a variety of factors including:
Age. An older home may include some unpleasant surprises, such as asbestos.
Size and Complexity. Larger renovations naturally cost more.
Labour Quality. Your choice of contractor can have an effect. A reputable contractor will charge more than a local handyman, who will in turn be more expensive than tackling it as a DIY project.
Timeframe. Are you renovating with plans to sell? If you plan to move soon, you may be wise to focus on smaller jobs.
Quality of Fixtures/ Finish. Are you going for something simple and basic, or more high-end? Higher-quality parts could have a significant impact on your budget.
Other Potential Costs. There will be other fees such as building permits. Will temporary relocation be required? It is also advisable to have an "emergency fund" of about 20 to 25% of the total budget, just to be safe.
How Much Should Your Home Renovation Budget Be?
This will vary of course, based on all the above, but a good rule of thumb is to budget 1% of your home's value each year for maintenance and improvement. If your home is valued at $500,000, for example, you should try to put $5,000 into a high interest savings account (HISA) each year. This will give you some available cash should you need to fix or renovate something on short notice.
As for actually planning your renovation, here are some ideas of what to expect:
Kitchens
One of the more popular renovations. Generally, homeowners tend to invest about 10 to 15% of their home's value into renovations for their kitchen, though for those who are planning on staying in their home long term, it may rise to as much as 25%. Given how quickly the expense of cabinets, countertops, and appliances can add up, it is reasonable to expect your kitchen renovation to average $50,000 or more. Take a look at our Kitchen Renovations.
Bathrooms
Another very popular renovation, the cost to renovate a bathroom is quite variable, but expect to budget about 5% of your home's value, or at least $20,000.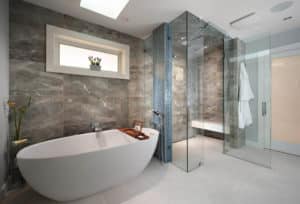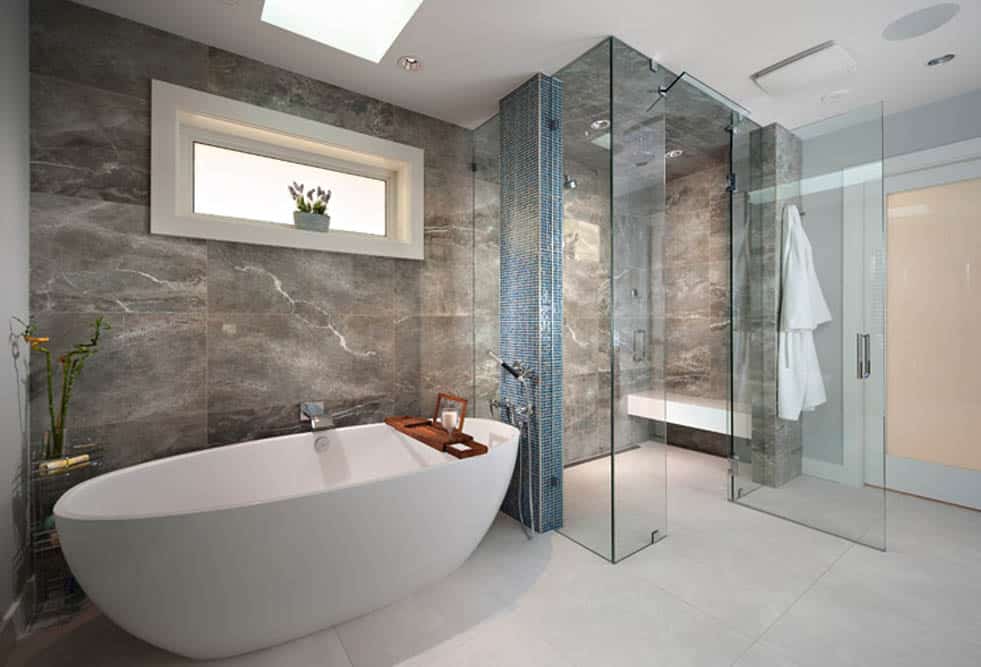 Basement
Renovating your basement can be a great investment for your home, giving you additional living space, a playroom for your kids, a home theatre, or whatever you want or need. You should probably expect a minimum of $10,000, but more ambitious plans can easily bring this to as much as $50,000 or more.
Keep in mind that there are other ways to spruce up your home and make things feel fresh again that needn't be quite as expensive, such as changing windows, your front door, or even simply painting rooms that see a lot of activity.
Thinking of Renovating? Need A Quote on what it will cost to renovate your home? In North or West Vancouver or Burnaby, contact Shakespeare Homes. Use the form below or call us
Learn more about Shakespeare Homes Renovations in North Vancouver
We are a Certified & Award Winning Home renovation company!